Wednesday, May 12, 2010 at 2:37PM
Where was your favorite place to live?
This is tough…I love Chicago, but I also love San Sebastian, Spain and Kauai, Hawaii. If I could do all three throughout the year, that would be great!
What's your favorite room at home?
I just bought a new condo, so I'm not quite sure yet. I have my design plans all together and I think the powder room is gonna be pretty amazing because it's small and you can just do some out-of-the-box design styles with it to really make a statement.
What are your sources of inspiration?
Travel. Something that makes me laugh. Color combinations. Chicago architecture. Music.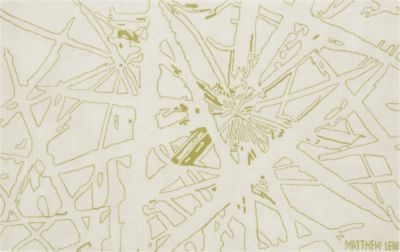 What do you drive?
I ride the CTA buses and trains, or I use an i-Go car.

What are your interests outside of design?
Too many to name so I'll just name a few: I love PB and J sandwiches, speaking Spanish, reciting the lines from my favorite movies: Goonies, Drop Dead Gorgeous, and Tootsie. Mimosa brunches—also known as Sunday Funday!

Who are your design icons?
LOVE Jonathan Adler (whimsical, fun and bold…he can do no wrong in my book), Antonio Gaudi (brilliant architect and designer, I love his unique and highly individualistic designs as well as his mosaics), Gio Ponti (amazing furniture with fine lines as well as funky unique pieces).


Form vs. function?
Both. Success is a balance of form and function together where both help deliver the idea and create the ultimate consumer experience.
Your decorating style is ____?
Masculine Bohemian meets Vintage Modern meets Happy Graphic

What's your favorite element/possession?
My 1912 Vintage Bank Safe that I turned into a secret bar!

What was/is your biggest indulgence?
Sour Gummy Worms or Sour Patch Kids—but I only eat the red and orange ones.

Do you have one low budget decorating tip?
Make a mosaic statement on an accent wall using 8.5x11" black and white photo copies of a repeated image. It can be done without damaging your wall, and for under $25 depending on your wall size.
sandra
|
8 Comments
|
5 References
|