Tuesday, February 23, 2010 at 12:00PM
photo by wallyg, flickr.com1. Public transportation.
2. Homemade spaghetti sauce.
3. Little Cayman…no where else like it—especially when its cold at home.
4. Cole Hahn shoes. My feet love them.
5. Bubbly in a stemless flute and cocktails served in marta barware…what better way to have a Ketel One than on the rocks in the double old-fashioned.
6. Jain Monk Bowls purchased on my travels.
7. Watching the Chicago Bears on Sunday afternoons. Great memories.
8. Chatuchak Outdoor Market in Bangkok…you can get lost for days searching for treasures.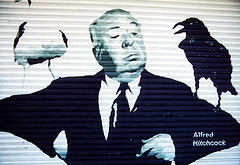 photo by Fire Monkey Fish, flickr.com
9. Friends and Family.
10. Scary movies… the original Halloween or any Hitchcock film. Tippi Hedren is classic in the Birds and Marnie and who doesn't love Grace Kelly in To Catch a Thief, Rear Window and Dial M for Murder.
tagged
10 essentials
in
meet us