Wednesday, August 26, 2009 at 7:02AM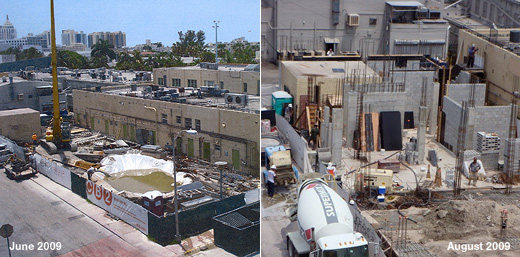 It may not look like much more than rebar, hardhats and trucks but at least it's no longer a swimming pool and soon it'll be a new CB2! To our future neighbors, we hope you'll pardon our dust as the construction of our first ground up location is underway. We're thrilled to enter the South Beach scene and we're counting the days until we open the orange doors in January at Lincoln Road Mall,1661 Jefferson Avenue.
We'd love to share more photos of the progress so if you happen to pass by, upload them to Flickr, tag them as "CB2" and drop us a note!
marta
|
2 Comments
|
3 References
|
tagged
Miami,
Sobe,
construction,
new store,
our neighborhoods
in
scoop