Thursday, October 15, 2009 at 7:00AM
We worked with textile designer Donna Gorman years ago while she was with Marimekko, and we were thrilled for her when she told us she was building a minimalist retreat in Puerto Rico.
The low, U-shaped house has only 3 main rooms—the open floor plan encourages guests to spend time together and the two bedrooms are identical in size with basic amenities.
Designed by John Hix and set on a picturesque lot, the house is constructed of low maintenance and hurricane-proof concrete. Its cooling, both visually and physically, in contrast with the warm tropical setting and we love the mix of raw concrete with sculptural bright whites and bold colors.
The cast concrete and concrete-plaster create an earthy backdrop to sleek furniture and graphic textiles. The edited use of these key elements maintains a modern focus and creates a casual and relaxed mood—perfect for Vieques.
Electricity can be difficult and expensive to acquire there, but the locale is exceptional for a solar-powered house, so they're off the grid. Photovoltaic panels are mounted on the roof and tilted specifically to maximize the energy of abundant sunshine. The house also faces south to take advantage of the cooling Caribbean breezes—there's no A/C—and an expansive view from the open air construction is filled with lush scenery.


Accessories are crisp and elemental, such as clear peekaboo nesting tables, glass cylinder vases and white porcelain plates.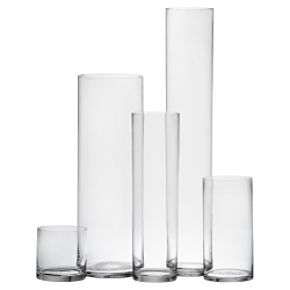 Overall, it's an organized carefree retreat with the focus on the landscape, the architecture, and Donna's playful photography and textiles. Congratulations Donna!
Can you tell we're jealous?
On site photos courtesy of Donna Gorman
sandra
|
1 Comment
|
12 References
|
tagged
Puerto Rico,
travel
in
scoop